Welcome to our Wheat Chiropractic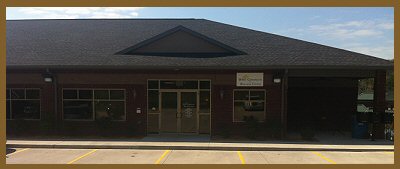 Wheat Chiropractic & Wellness Center was established in March of 2006. Our goal was to be the best and most trusted chiropractic clinic in Jefferson City and surrounding areas. After a short time, we are very proud to say we have accomplished this goal!
Chiropractic care covers a wide range of issues including neck pain, back pain, numbness, sciatica, sports and repetitive motion injuries, and much more.
10 most common reasons people visit the Chiropractor (no specific order):
Back Pain (upper, mid, low)
Neck pain
Migraines
Hip Pain
Shoulder Pain
Sciatica
Numbness (hands, feet)
Extremity Pain
Pregnancy
Wellness Care


Treatment/Therapies
Chiropractic care offers many treatment options.
Children and Chiropractic
Chiropractic care has had many positive results in treating some very common childhood issues.
Office Hours
Monday, Wednesday and Friday
8:00am-1:00pm and 3:00pm-6:00pm
Tuesday and Thursday
8:00am-1:00pm and 3:00pm-5:00pm
Saturdays - Closed